English-Speaking Lawyers in Los Cristianos
Which Lawyers in Los Cristianos? Customer reviews to help you select from the best, most experienced Lawyers in Los Cristianos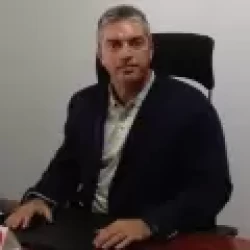 Cases completed 128
Oliver is a multidisciplinary lawyer and economist with over 10 years in the banking sector. With a very high level of written and spoken English, Oli... [read more]
Oliver is a multidisciplinary lawyer and economist with over 10 years in the banking sector. With a very high level of written and spoken English, Oliver specialises in: Property Conveyances, Inheritance, Family Law, Criminal Law, Tax Law and Contractual disputes.
---
Customer Reviews
Ryan Wallace
Jan, 05 2022
Oliver was excellent and helped me with an issue involving local authorities in Tenerife. He is very helpful, professional and fully explained everything. [View all G o o g l e Reviews]
T.D., Los Cristianos
Oct, 09 2021
Oliver was a true professional, both before the appointment date on the actual day. Very calm, reassuring, and I always felt in safe hands with a trustworthy approach. I'd highly recommend Oliver to anyone in the Canary Islands.

He gave several interviews before the date, going through many questions and also providing advice, all excellent without ever feeling like there was a limit on time, he just continued until everything was dealt with.

His investigation regarding the case was superb, he had everything covered. And the result on the day was the best possible outcome for me. 100% rating.
Jade Hewitt, Los Cristianos
Aug, 26 2021
Oliver was very helpful and very quick to respond when messaging and calling. He made me feel at ease and comfortable when discussing private matters. Would highly recommend.
Paul Kuznecovs, Los Cristianos
Oct, 08 2020
Prompt Response, Full Understanding of what was Required and Possible Problems, Provision of Absolute Value for Money.

Total Ability to Explain What is Required, Identification of Challenges and Application of Relevant Solutions,

Meeting in Person Was Not a Problem, Highly Professional - Absolutely Life Changing Experience! Sincere Thanks to Oliver and Family from Kuznecovs Family!!!
Andrew Bale, Tenerife
Jul, 17 2020
Oliver delivered a great service - very professional! I would definitely use him again and recommend him to anyone looking for a good lawyer. [View all G o o g l e Reviews]
Sally Bircher, Tenerife (Los Cristianos)
Jul, 16 2019
I have recommended our lawyer Oliver to many people due to his professionalism and ability to communicate on all levels.

Calls were always returned and questions always answered. Great value for money.
David Edwards, England
Oct, 17 2018
Very Satisfied with the service provided by Oliver. He was quick, efficient and value for money. Would definitely recommend to friends.
Janet/Alex Olsen, Newcastle
Jul, 25 2018
Overall the service provided by Oliver was exceptional.

My mother and I couldn't of asked for more from him as he sorted out our family affairs. His attitude, attention to detail and promptness while helping us were second to none.

His English is top notch and his way of explaining and or guiding you through what needs to be done makes the whole experience easier than expected.

We'd recommend Oliver to anyone in need of his expertise while dealing with issues in Tenerife.
Sham Naib, Callao Salvaje, Tenerife
May, 18 2018
My lawyer Oliver was very helpful, always happy to assist. He professionally checked the law before dispensing advice.
Adam Clark, Tenerife
Mar, 09 2018
Oliver was very professional. He explained things very clearly and honestly at all times and in the end we got the best result possible in my particular case.

Many thanks to him for his high level of service.
John Crompton, UK
Nov, 25 2017
Very satisfied with the service that Oliver provided.

Oliver was professional, approachable and his fees were very reasonable.

I will definitely use his services again!
Bjarne ten Harkel, The Netherlands
Nov, 22 2017
My lawyer Rossana is an honest person and highly professional. She is simpatico. I would definitely hire this lawyer again.
Stanley Jones, Llano del Camello
Jan, 17 2017
I am very satisfied with Oliver, he was very helpful and always happy to assist.

I would definitely use the same lawyer again in the future.
Allan Pemberton, England
Dec, 21 2016
Oliver is the best of the best. Nothing is too much trouble and always contactable. Always provides a very good service for very reasonable price.

Friendly. Helpful. And a very nice person. Would recommend to anyone.
John Bircher, Tenerife
Dec, 13 2016
Oliver was extremely helpful and easy to communicate with. He dealt with my matter with professionalism and confidence.

His service was very good value for money and he explained the whole process from beginning to end.

I would certainly use him again and recommend him to friends.
Established more than
10 years ago
Present in 20
European Countries
Over 30,000 client enquiries
successfully managed
Why choose Advocate Abroad?
Call us Now