English-Speaking Lawyers in Cadiz
Which Lawyers in Cadiz? Customer reviews to help you select from the best, most experienced Lawyers in Cadiz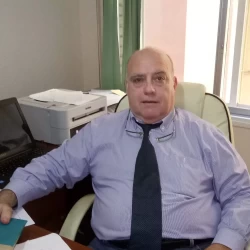 Cases completed 22
Francisco is a highly experienced lawyer who has spent almost 30 years providing representation to English-speakers in Spain. He specialises in Civil ... [read more]
Francisco is a highly experienced lawyer who has spent almost 30 years providing representation to English-speakers in Spain. He specialises in Civil law (family, succession, contracts, claims, insurance claims and property claims), Commercial law (business incorporation) and Employment Law.
---
Customer Reviews
Alan Barry, Cadiz
Jan, 27 2021
We sought advice on a residential lease document. Francisco was very responsive to our initial request for assistance and thereafter.

The advice he gave was excellent and allowed us to sign the lease in comfort. We then used him to advise/assist us in our Spanish Immigration applications. This process was also very successful. Throughout Francisco was very approachable and patient as he took us through the intricacies of Spanish bureaucracy!
Louis Sbardella, Cadiz
Nov, 10 2020
Francisco is a very passionate individual that takes his position very seriously. I am so incredibly pleased that I was able to find him to help me and that he spoke English as well.

Francisco was and is truly a good man, a good lawyer and a very knowledgeable and personable man. I look forward to enlisting his services in the future. Kind regards to Francisco.
John Neder, Cadiz
Mar, 06 2019
Francisco was very helpful with our enquiries. His level of English was excellent and we were very satisfied with the level of service we received.
Candy, Cadiz
Feb, 11 2019
Francisco was very responsive, supportive and understanding.

Unfortunately, I had to use another lawyer who has helped me in another case.
Cornelius Boone
Mar, 03 2023
I liked the fact that he stayed in constant contact with me which made the transition much smoother.
Established more than
10 years ago
Present in 20
European Countries
Over 30,000 client enquiries
successfully managed
Why choose Advocate Abroad?
Call us Now