English-Speaking Lawyers in Estepona
Which Lawyers in Estepona? Customer reviews to help you select from the best, most experienced Lawyers in Estepona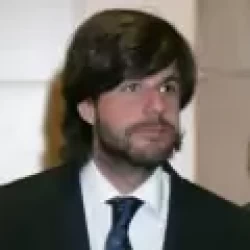 Cases completed 495
Alvaro is an experienced lawyer who has been assisting expats and visitors to Spain with their legal issues since 2011. He deals with both criminal an... [read more]
Alvaro is an experienced lawyer who has been assisting expats and visitors to Spain with their legal issues since 2011. He deals with both criminal and civil law matters, specifically property, probate and family law. He is also a member of the Association of Family Lawyers of Spain.
---
Customer Reviews
Rhona Goodwin
Nov, 16 2022
Highly professional, efficient service. Response to our urgent email almost immediately.

Alvaro was very approachable and helpful with the handling of this case and intercepting everything into English for us.

The service provided was excellent value for money.
Ann Kolita
Nov, 10 2022
Found Álvaro excellent at responding to emails, messages or calls. I didn't have to wait at all.

He was very helpful throughout the proceedings and would highly recommend him to other people.
Neil Macfarlane
Nov, 03 2022
I had tried to instruct another solicitor to deal with my case. Not helpful, kept fobbing me off. That's when I turned to Advocate Abroad.

Within a very short space of time, couple of hours, Alvaro contacted me. I explained the situation and he immediately said 'No problems' True to his word it was for me NO PROBLEMS.

His communication was always by return, even on a Red Day, which I had completely forgotten about.

He explained everything as we went along. Definitely highly recommended, I have recommended Alvaro to a colleague who is looking to purchase a property in Spain.
Francis Connolly, Birmingham, England
Oct, 22 2022
Álvaro personally rang me literally minutes after my online enquiry. I explained my ongoing problems.

He immediately put my mind at rest and explained how he could resolve it. And resolve it he did. Keeping me informed throughout. I am absolutely delighted with his service.
Jose Ortega
Oct, 14 2022
Alvaro's response to my enquiry was very swift and understood extremely well what i requested.
Michael Fielden
Sep, 27 2022
Advocate abroad were quick to reply to my messages and basically did what they said they would with no fuss.
Helen Tucker
Sep, 23 2022
Alvaro was extremely helpful and patient. He replied promptly to my emails and explained things clearly whenever I needed further information.

The service was good value for money and I would highly recommend Alvaro and Advocate Abroad.
Janet Uglehus
Sep, 02 2022
Everything explained very well, friendly yet professional. Excellent value for money. I would definitely recommend Alvaro.
Anita Whitaker
Jul, 25 2022
Thank you for all your help, you were there and helped me within 2 hours.

And for continuing helping me with a very complicated case and always available for any questions or needs.
Sally-Ann Hills
Jul, 25 2022
Álvaro was very kind and professional. Also, extremely knowledgeable.

I wish we had come across him in the first instance and the outcome would have been completely different I think. [View all G o o g l e Reviews]
Mary Anne Smyth
Jul, 14 2022
Álvaro was incredible to work with. His responsiveness was lightening fast, and he was extremely competent and helpful. Alvaro was also friendly, patient and explained things very thoroughly, so I understood what was happening throughout the process.

Alvaro was beyond professional and went above and beyond in his work. I was surprised by how reasonable his rates were, especially because he was so excellent.

I would definitely recommend Alvaro without hesitation. He is an asset to the company.
Tim Cook
Jul, 11 2022
Álvaro was exceptionally helpful and we shall continue to work with him in the future. Highly recommended. Excellent English (fluent). Extremely polite and professional.
Sarah Dearing
Jun, 29 2022
Alvaro did an excellent job, I wished I'd used him for my divorce! I will definitely now only use him in future.
Johannes Tieman
May, 27 2022
Completed in 10 days. Brilliant service!!
David Cockroft
May, 27 2022
Álvaro was extremely pleasant and helpful, professional, prompt and efficient.

We feel that we have somebody in Álvaro that we can turn to in times of legal difficulty.
Established more than
10 years ago
Present in 20
European Countries
Over 30,000 client enquiries
successfully managed
Why choose Advocate Abroad?
Call us Now