English-Speaking Lawyers in Malaga
Which Lawyers in Malaga? Customer reviews to help you select from the best, most experienced Lawyers in Malaga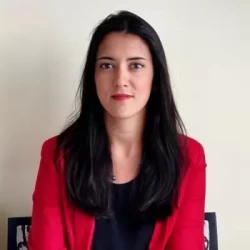 Maria has been a practising solicitor in the Costa del Sol for several years. She provides expert legal guidance in most civil law areas including: Family Law, Property Conveyances, Probate & Wills, Contracts, Traffic Accidents and Immigration matters. Maria speaks fluent English as well as her nati... [read more]
Maria has been a practising solicitor in the Costa del Sol for several years. She provides expert legal guidance in most civil law areas including: Family Law, Property Conveyances, Probate & Wills, Contracts, Traffic Accidents and Immigration matters. Maria speaks fluent English as well as her native Spanish.
Established more than
10 years ago
Present in 20
European Countries
Over 30,000 client enquiries
successfully managed
Why choose Advocate Abroad?
Call us Now