English-Speaking Lawyers in Seville
Which Lawyers in Seville? Customer reviews to help you select from the best, most experienced Lawyers in Seville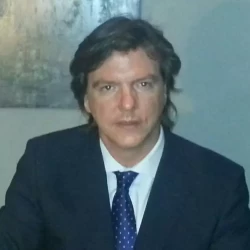 Cases completed 58
Rafael graduated in Law from the University of Seville in 1995. He lived in Ireland for more than two years to improve his English language skills and... [read more]
Rafael graduated in Law from the University of Seville in 1995. He lived in Ireland for more than two years to improve his English language skills and his experience as a lawyer. He specialises in civil law, in particular property matters, mortgages, inheritance and family law. He speaks English fluently with a certified Advanced level.
---
Customer Reviews
Julie Joly
Nov, 07 2022
He phoned us in The Netherlands within an hour of my initial message to AA. He was very helpful and generally reassuring. He made the effort to book us a much needed 9.00am Monday morning appointment at very short notice and had everything prepared when we arrived.

We hope to never need a lawyer at short notice in Sevilla again, but if we do, we have one!

Many thanks to AA too for the speedy connecting and convincing website.
Awring Shaways
Oct, 05 2022
Thank you ever so much Rafael for your help, understanding and professionalism. We are grateful!
Maryanne Sea
Jun, 27 2022
Thank you to Rafael for helping us clarify how our EU Long Term Resident Permit could help us in moving to Spain.

Rafael was very committed to helping us, asked for all the information he needed, and then provided us with very clear information in a very short period of time.

We are grateful for his dedication and excellent service. [View all G o o g l e Reviews]
Patrick McGrail
Jun, 17 2022
Rafael was very professional in all aspects, he was very polite and understanding and would ensure that you knew all the facts concerning the Spanish legal system.

With his guidance and advice, my particular case had a good conclusion. I was very surprised that the cost of his council was very reasonable and economical considering his experience and knowledge as a lawyer.

I would have no hesitation in recommending him to any future clients. Thank You, Rafael
Jason Naufel
May, 12 2022
Marilyn Benmergui
Apr, 07 2022
Rafael was an enormous help with the purchase of our home. Being new to the country it all seemed extremely complex but Rafael explained the process in such a clear, calm and detailed way that I felt I could place my trust in his abilities which made the whole experience smooth and hassle free.

Rafael is a consummate professional and will highly recommend him to anyone in need of his talent.
Ciara Mills, Seville
Jan, 14 2022
Rafael in Sevilla helped my husband & I through the EU residency process. He was very proactive with gaining our appointments quickly, accompanying us to all appointments as our Spanish is still a work in progress and keeping us informed of the process from beginning to end.

We would fully recommend Rafael.
Michael Whitty, Seville
Nov, 29 2021
My experience with Advocate Abroad and Rafael was excellent. He was most helpful and polite and he did a first class job. I would highly recommend this Company for any legal issues in Spain. Regards Michael. [View all G o o g l e Reviews]
Anthony Belardo, Cadiz
Jun, 16 2021
Rafael went out of his way to assist us with numerous immigration-related procedures over the course of the last year. He helped us interpret the rules and regulations, which were often available only in Spanish, and helped us with the requisite interviews at the Foreigners' Office in Seville.

This was complicated by the numerous delays and closures due to COVID and Rafael was indispensable in helping us obtain meetings and file documents online. He was always available to answer the many questions that crept us during this rather lengthy process and we could not have navigated the numerous steps without his invaluable assistance.
David Cooksey, Seville City
Jun, 09 2021
Excellent customer service from start to finish and a very nice person too.
Adrian Ward, Seville City
Mar, 08 2021
Rafael did a great job informing me and my girlfriend of our options to relocate to Seville from the UK. Clear, friendly, and straight forward process. Thank you.
Stephen Downey, Sevilla
Jan, 07 2021
Responded excellently to the difficult changes to get my TIE residency. Very professional & approachable. Value for money.
Very happy with the service I received.
Joanne Barker, Seville
Dec, 14 2020
Rafael was always available to help and assist me, even if it was a case of me worrying! Which I really appreciated because the process was stressful at times and involved lots of preparation.

Rafael made sure I knew exactly what I had to do. He replied and responded quickly to my messages/calls/emails. He was very knowledgeable and highly organised with a vast experience. He made me feel confident. I will always recommend him. I praise his work highly.
Erica Hansen, Seville
Nov, 04 2020
Rafael was incredibly helpful and responsive.

I would highly recommend his services for anyone like me who is having difficulty navigating the Spanish system.
David Stevens, Seville
Sep, 21 2020
Rafael has provided us with excellent service for us as we relocated to Spain. He guided us through the NIE application and subsequent switch to TIEs. He assisted us through the process of our house purchase and also helped us with our wills.
We found his help invaluable. His approach was friendly and professional throughout. We would recommend him to anyone looking for English speaking legal services.
Established more than
10 years ago
Present in 20
European Countries
Over 30,000 client enquiries
successfully managed
Why choose Advocate Abroad?
Call us Now