English-Speaking Lawyers in Mallorca
Which Lawyers in Mallorca? Customer reviews to help you select from the best, most experienced Lawyers in Mallorca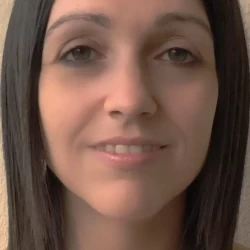 Cases completed 536
Rosa is an experienced and highly sought-after English-speaking lawyer who provides expert legal advice and assistance in the following legal areas: P... [read more]
Rosa is an experienced and highly sought-after English-speaking lawyer who provides expert legal advice and assistance in the following legal areas: Property conveyances, Inheritance, Family law, Criminal law, Business set-up and Employment law.
---
Customer Reviews
Paul Adams
Nov, 22 2022
Rosa has always been very helpful and is quick to respond to email queries providing a professional and very approachable service.
Pamela Rowe
Nov, 03 2022
Everybody involved from Rosa to the notario Antonio Roca Araño couldn't be faulted. I was truly surprised at the total cost and thought it would be a lot more. Everybody was very kind and Antonio went out of his way to make me at ease under a stressful situation. I have used Rosa on previous occasions and have always received the utmost attention, she knows just when to put on her professional "face" and also when to be kind and considerate.










Jerry Lockspeiser
Oct, 16 2022
Proactive, always helpful and ready to answer questions, took control of my issue and clearly explained what I needed to do. Good value.
Andre
Sep, 27 2022
Very helpful very fast response and very quick service - couldn't have asked for a better service!
Charles Swanton
Sep, 20 2022
Rosa was simply outstanding - always on hand to answer difficult questions and explained complex legal issues in a very clear manner. I could not recommend her more highly!
Mark
Aug, 05 2022
Excellent communication and spoke perfect English. She explained the process very well. Very reasonably priced.

Rosa was extremely helpful and responded to every email very promptly. Would highly recommend Rosa to anyone, she sorted out my issue very quickly.
Cleo Castrillo Campbell
Aug, 04 2022
Rosa was extremely prompt to reply to any queries or give timelines so we were aware of the whole process and what was expected of us when.

Very professional and courteous manner and made good suggestions to solve problems that came up to help them be resolved in a timely manner
Ali Metcalf
Jun, 30 2022
I worked with Rosa on obtaining a background check from Spain, and she could not have been more helpful.

There was several delays on my end, and she was nothing but patient and kind during the entire process. I would highly recommend working with her! [View all G o o g l e Reviews]
Katie Boud
Jun, 27 2022
Very helpful and informative service answers all your questions quickly and promptly. Will continue to use such services. [View all G o o g l e Reviews]
Marcus Smart
May, 30 2022
Rosa has been absolutely great. I've never had such good service. Rosa understood my needs, my situation and my concerns and clearly guided me through the whole process of punching a home abroad.

Rosa was very professional, she responded to any concerns I had rapidly, all times of the day.

I went on to do additional purchases and legal work with Rosa and seriously cannot fault the services she provided.
Alexandra Thorsen
May, 26 2022
Rosa was always timely and extremely thorough with her responses, which I really appreciated.

It was easy going through the process with her, and she made the whole process stress-free.
Marc
May, 19 2022
She was amazing. Every question quickly answered.
Anneth Medina
May, 12 2022
My husband found this service after we tried several times to obtain an appointment to get my NIE, the lawyer in charge was Rosa and since we started to work with her the process to get my NIE became smooth and easy.

Everything was clear, transparent and organised. I fully recommend working with them. [View all G o o g l e Reviews]
Katie O'Brien
Apr, 21 2022
Rosa contacted me the very next working day and was so helpful. Had my matter that i'd been so worried about resolved in a couple of days. Thank you!
Peter Eriksson
Apr, 10 2022
It's been a very long nerve wrecking process but that's for the court to get better at. Half the trauma for me has been the wait and not been able to move on. Very tough.

I appreciate Rosa very much in every respect.
Established more than
10 years ago
Present in 20
European Countries
Over 30,000 client enquiries
successfully managed
Why choose Advocate Abroad?
Call us Now