English-Speaking Lawyers in Barcelona
Which Lawyers in Barcelona? Customer reviews to help you select from the best, most experienced Lawyers in Barcelona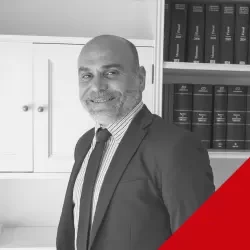 Cases completed 25
Albert is an international lawyer based in Barcelona, attending inheritance, divorce and criminal cases for over 20 years. HIs offices are located in ... [read more]
Albert is an international lawyer based in Barcelona, attending inheritance, divorce and criminal cases for over 20 years. HIs offices are located in the centre of Barcelona. He offers personal legal assistance in English and Spanish.
---
Customer Reviews
Ruslan Bekukh
Nov, 08 2022
This summer, my client Albert had a problem with the Catalan Bank Caixa - his mortgage account was blocked, and he lost the ability to pay mortgage instalments.

As a lawyer from Russia, I couldn't solve this problem on my own and turned to lawyers from AA. Maria was the first to respond, and I concluded an agreement with her on providing legal assistance to my client.

As a result, this problem was solved thanks to the highest professionalism and outstanding perseverance of Maria. Both my client Albert and I are completely satisfied with the quality of her work and are deeply grateful to her.

And if in the future I need legal assistance in Spain, I will definitely turn to Maria. [View all G o o g l e Reviews]
Max de Jager
May, 16 2023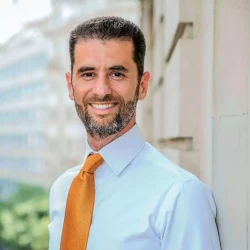 Cases completed 214
Oscar is a lawyer based in Barcelona who obtained his degree at the Barcelona University 20 years ago. He leads a law firm highly experienced in Real ... [read more]
Oscar is a lawyer based in Barcelona who obtained his degree at the Barcelona University 20 years ago. He leads a law firm highly experienced in Real Estate law, Inheritance, Rental Agreements, Family Law, Debt Recovery, Litigation, Breach of Contracts and Immigration. Besides Spanish and Catalan, his firm is also able to provide legal advice and representation in Russian. You can just contact him to arrange an appointment locally in his office, by telephone or Skype.
---
Customer Reviews
Elizabeth Wilson
Oct, 17 2022
My lawyer, Oscar, did an amazing job helping my get back my fianza (all of it). He was professional and explained the process to me every step of the way.

The service is excellent and the price is incredibly reasonable. Highly recommend. [View all G o o g l e Reviews]
E
Aug, 09 2022
I had a great experience with AA. They were super-fast in responding and were able to organise a consultation on the same day.

I was assigned a very knowledgeable lawyer, Oscar. He was extremely helpful and answered all questions I had. Thank you! [View all G o o g l e Reviews]
Rita K
Jul, 29 2022
My lawyer Oscar has provided me with excellent advice and guidance on several occasions in mediation, divorce, and property issues.

He is knowledgeable, reliable and always quick to respond - I will not hesitate to turn to him in the future. I am happy to recommend his services. [View all G o o g l e Reviews]
Spencer Hall
Jun, 27 2022
From our very first meeting Oscar understood the situation and offered an excellent strategy going forward which resulted in the best possible outcome. Highly recommended! [View all G o o g l e Reviews]
Margaret Mags
Mar, 09 2022
I've been so impressed with Advocate Abroad services from the get go. Literally, shortly after reaching out via the web, I received a call followed by an email from Oscar, in Barcelona.

Oscar's approach I found to be extremely professional and patient, whilst walking me through my options of dealing with the failure of my landlord to return my deposit.

Oscar's guidance has been sound, and clearly demonstrated his understanding of the issue at hand and when and how we should proceed to the next stage. Always respectful in seeking my thoughts and not being bullish with his.

This week my case has come to a close, with a mutual agreement reached. This in itself is a long way off from the starting point between the landlord and self. Thank you sincerely Oscar for your assistance on this journey, it was a pleasure working with you. Kind regards [View all G o o g l e Reviews]
Katie Langrick
Dec, 22 2021
My experience with Advocate Abroad has been great!

Could not recommend Oscar enough - he resolved my legal questions quickly and efficiently and provided constant updates in clear English - absolutely fantastic service that I will be recommending to all my friends! [View all G o o g l e Reviews]
Karsten Arildsen, Barcelona
Nov, 09 2021
Quick response, helpful, knowing the law and a good communicator. I can highly recommend him!
Katie Langrick, Barcelona
Nov, 04 2021
Oscar was great! Really impressed!!
GUY VERDUYSTERT, Barcelona
Sep, 26 2021
Oscar scored high on all aspects of providing a professional service! In my particular case (small as it may have been), he was

Responsive - answered my emails etc. promptly
Understanding of the issue. - he quickly grasped the issue and
Proposed solutions
Approachable - yes




Kathy Clements, Barcelona
Mar, 24 2021
We contacted Oscar to check a lease for a rented property we were interested in. The landlord was in a hurry for us to sign it. Oscar contacted us very quickly the same day and pointed out many aspects of the lease that needed further enquiries. He also arranged to check who owned the property with the land registry and check the landlords business registration was legit. The matter was concluded within 48 hours. Brilliant service.

We were impressed with the speed and professionalism shown by Oscar who spoke very good English. We will definitely go back to Oscar for all our Spanish legal enquiries and future property leases/purchase.

The service was very simple to use, good value and quick. Perfect.

Huge thanks to Oscar for such a great job undertaken with a calm, professional and reassuring manner.
Leila S., Barcelona
Jan, 19 2021
Oscar is a very knowledgeable and professional lawyer. He always responded promptly and patiently to my many questions. I can easily say that without him as my lawyer, I wouldn't have been able to purchase my flat, so I am extremely happy that he took on my case and I'm very grateful to him.

The process of buying a flat turned out to be very complicated due to various reasons, and we encountered problems at every stage of the procedure. However, Oscar went out of his way and proactively resolved every single issue along the way. He kept me fully informed and was fully open and honest with me, without sugarcoating any issues - something I truly appreciated. Thanks to his professional and kind attitude, and consequently my trust in him, I even managed to stay relatively calm despite all the setbacks.

I would definitely go back to him if I ever needed any legal help and would highly recommend him to others, without any doubt!
All was perfect!
Stelios Nousis
Jul, 31 2020
Niklas Goeransson, Barcelona
Jul, 21 2020
We are very happy with our meeting with Oscar, very understanding and professional, and had smart solutions.
Hanna Diamond, Barcelona
Jul, 05 2020
Oscar was extremely responsive answering emails very quickly and he was patient in dealing with what was quite a sensitive and difficult situation relating to one of Advocate Abroad's former colleagues who had not been professional.

I was very pleased with his work and would recommend him to anyone. I will certainly ask for his help again if ever the need arises.
James Lassegard
Mar, 31 2020
My lawyer was a very effective attorney. He listened to me and could give me good advice on what legal actions to pursue. He answered my questions regarding the case and explained details so I could understand better. We did everything by text and e-mail and that seemed rather efficient.

It would have been nice to have met once, and I had to wait sometimes for a response from him, but I know Mr. Vaello is very busy with his work.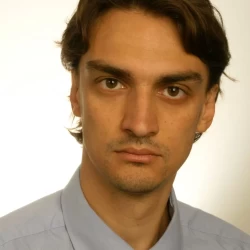 Cases completed 284
Raffaele is a registered lawyer in Barcelona who speaks perfect English, Spanish and Italian. He is an expert in intellectual property, commercial law... [read more]
Raffaele is a registered lawyer in Barcelona who speaks perfect English, Spanish and Italian. He is an expert in intellectual property, commercial law, property law (buying and selling property), civil law, procedural law, fiscal matters and providing extrajudicial legal advice.
---
Customer Reviews
Derry Conran
Nov, 02 2022
I found the service very helpful and easy to use. It took the fear out of employing a legal service in that it was upfront and transparent and reasonably priced.
Ginger Cutlass
Oct, 17 2022
The best lawyer I've worked with in Spain. After several contacts with other law firms who were inadequate, I was THRILLED with the help I got for my landlord problem from Raffaele at Advocate Abroad.

He was a great communicator and did the job I requested of him. Wonderful. [View all G o o g l e Reviews]
Hind Dabboussi
Jun, 27 2022
I needed my Criminal Record from Spain for my Canadian PR so I got in contact with them through their website and then Rafaelle got in touch with me. He was awesome.

Followed up with me, very clear with the requirements very professional and very fast service. I HIGHLY recommend!!! [View all G o o g l e Reviews]
Veronika Glushkova
May, 17 2022
Raffaele was very courteous and result-oriented, handled the case with high professionalism
Jakob Saalfrank
Jan, 20 2022
Raffaele was quickly available, gave very helpful and professional advice and charged very fairly. I still intend to contact him again should the occasion arise. [View all G o o g l e Reviews]
Dr. Peter Paget, Barcelona
Sep, 28 2021
Anthony Farnsworth, Barcelona
Jun, 10 2021
We had a good service from Raffaele. He was in a tricky position in obtaining timely information from other professionals and the Covid 19 situation made things take longer.

However he kept trying. Also he set a price and stuck to it even though the job was more involved than originally thought. I thought that the fee we paid was fair/good value.

His level of communication with us was good.
Alex Orchard, Barcelona
Jun, 09 2021
Raffaele assisted me with numerous time sensitive legal issues in regards to my residency status in Spain post-Brexit. Not only did he succeed at fixing every issue I presented to him, he also did it all in a timely manner and at a very reasonable cost.

His flexibility in handling legal matters is impressive, and was made even more impressive to have completed it all during this Covid-19 era where normal meetings/ appointments are incredibly hard to organise.

I would recommend him to any of my friends and colleagues, and will seek his legal advice in future matters should it be needed.
Anna, Barcelona
Oct, 29 2020
Raffaele got in touch very fast, listened carefully and was very supportive of the matter. Thank you !
Suzanne Frankling, Sabadell
Oct, 28 2020
Raffaele was extremely helpful and nothing was too much trouble. He is also very friendly and his manner puts you at ease straight away. Yes I would use him again and in fact my sister uses his legal services as well.

If you need a lawyer who speaks fluent English and Spanish (and Italian) and works on your legal matters professionally and without delay, then I strongly recommend contacting Raffaele.
Raymond Dieset, Barcelona
Sep, 18 2020
Very relaxed and not uptight. All very good.
Glenn Humphreys, Barcelona
Jun, 02 2020
Raffaele was responsive, understanding and polite.

He provided excellent value for money, explaining and providing appropriate solutions in a professional manner all the while ensuring technicalities and possible outcomes were understood.
Rasha Bousaad, Barcelona
Apr, 17 2020
he is professional in all points mentioned above, I am so happy with dealing with Raffaele, he always gives me the required information.
Johannes Rumpf, Barcelona
Apr, 17 2020
Raffaele exceeded my expectations and always went the extra mile to assist me with my needs!
Wim Laleman, Barcelona
Feb, 28 2020
Very Satisfied with the service.
Established more than
10 years ago
Present in 20
European Countries
Over 30,000 client enquiries
successfully managed
Why choose Advocate Abroad?
Call us Now