English-Speaking Lawyers in Vigo
Which Lawyers in Vigo? Customer reviews to help you select from the best, most experienced Lawyers in Vigo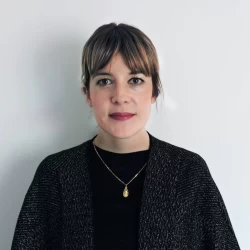 Cases completed 60
Sabela graduated in Law at the University of Santiago de Compostela. Having completed a Specialist Postgraduate in Intellectual Property and Competit... [read more]
Sabela graduated in Law at the University of Santiago de Compostela. Having completed a Specialist Postgraduate in Intellectual Property and Competition Law Sabela finished her academic career with a Masters in Business Law. Following positions in the Spanish Government and in the UK (taking a professional course in English Law). Sabela runs her own legal practice in Vigo while also providing advice as a UK legal consultant being a bilingual cross-border advocate.
---
Customer Reviews
Susan Yeomans
Sep, 06 2022
Sabela went above and beyond our expectations, our emails were replied to very quickly, which made communication so much easier. Her knowledge on all aspects of dealing with the estate was first class.

We will be asking for her services again for the sale of 3 properties which I am totally confident Sabela with deal with in her professional, efficient and helpful way.

We would highly recommend her to any prospective clients.
Carlota
May, 20 2022
Sabela has been very friendly and always respectful towards my personal situation. She understood my situation and questions and was very professional. She always took my needs and wishes into consideration and helped me perfectly according to my needs.

Her report exceeded my expectations and was extremely detailed, with more than I asked step-by-step instruction on how to approach my issue. Definitely worth the money.

She explained anything perfectly and offered solutions I would haven't thought of before.

It was a pleasure working with her.
Georgina Bousfield
Apr, 25 2022
She was extremely quick at getting back to me answering questions or giving advice.

She was very approachable and very knowledgeable and explained what was/was not within the Law and how to move forward.

I was extremely stressed with my particular situation, but I found her very reassuring.
John Mitchell
Mar, 16 2022
Sabela is able to build caring and personal relationships with her clients and inspire confidence and trust.
Jayne Collins
Jan, 05 2022
Sabela was always happy to listen whenever we needed to chat.

She was knowledgeable, professional, supportive and solved several problems with our purchase we hadn't even been told about by the sellers.

I highly recommend Sabela and will definitely ask for her help again if we need more legal help.
Thomas Rabl, Vigo
Apr, 15 2021
Sabela is a very committed and reliable lawyer. She provided us with well-founded legal advice and had the ability to explain complicated facts in a very understandable way.

Great Service, everything ok!
Robert Green, Vigo
Mar, 05 2021
Very professional, approachable and good value. Sabela went with me to appointments, and helped me navigate the legal system, which I couldn't have done on my own.
I would definitely recommend. Everything was perfect.
Geraldine Hennessy, Vigo
Jan, 09 2021
The service was excellent. From the first contact all the way through the purchase of the property. It was great to have the advice and support when buying a property abroad.
Cornelius Clear, Ponferrada
Oct, 15 2019
Just a great service she was so helpful in every way. I would highly recommend.
Huw Williams, Pontevedra
Jul, 31 2019
Sabela was engaging, thoughtful and friendly and was able to explain clearly and simply for us.

She was excellent at thinking through our situation and at finding potential solutions unique to our situation. We are looking forward to working with her team in the years to come.
Campbell Reynolds, Spain
Oct, 22 2018
We were very satisfied with the service provided by our lawyer Sabela.

She was very accomodating, quick response to everything while thinking outside the box for solutions. Also, her English was more or less fluent.
Joy Ellis, Sanxenxo
May, 01 2018
Sabela was extremely professional in her dealings with us, very patient and understanding of the situation and gave very good advice and a good solution to our problem. She is bilingual.

We feel very confident that she has dealt with the complaint against a third party and know that if we need any further assistance in this matter she will be more than able to resolve it for us.

She responded immediately to our contact and arranged a meeting on site to enable us to explain fully the problem we had.
Christine Bricheno
Nov, 30 2022
Very quick to respond. Explained things clearly. Professional.
Michael Molins
Feb, 06 2023
Very responsive, good value, approachable and professional.
Alex Segre
Mar, 31 2023
Sabela was brilliant. She immediately understood the issues and was able to communicate and explain in clear, easy to comprehend language. I found her to be highly professional, approachable and responsive.

I am very grateful for all she did to bring my case to a successful conclusion. I found the fees charged to be very reasonable, and as such, good value for money.
Established more than
10 years ago
Present in 20
European Countries
Over 30,000 client enquiries
successfully managed
Why choose Advocate Abroad?
Call us Now